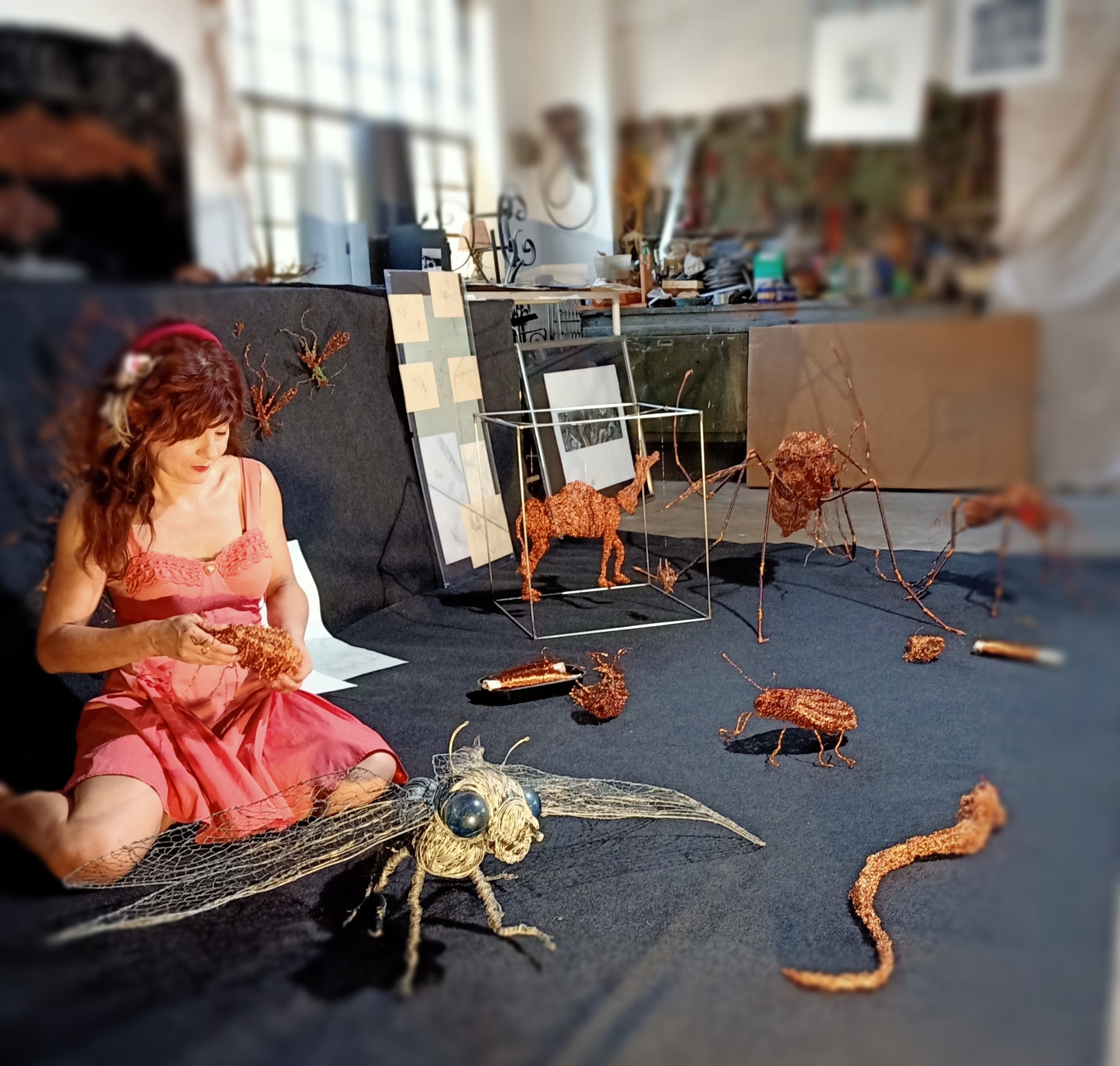 Graduated in Painting and Sculpture, Master Degree in Visual and Performing Arts with full marks, Academy of Fine Arts, Venice.
Her path on sculpture and installation focuses on meditations that touch transversally science, mythology and society. My work for almost 20 years has been linked to a theme in particular: the climate change.
In 2011 she is the creator and commissioner of Cracked Culture, Collateral Event of the 54th Venice Biennale. In 2013 she is commissioner of Voice of the Unseen, Collateral Event of the 55th Venice Biennale.
Prize ART / Cairo Communication, Section Sculpture, Academies of Fine Arts, Milan, Palazzo della Permanente, 2004. | Artwork: CIO' CHE RIMANE DELLA SIRENA
| HOME | ABOUT | ARTWORKS | EXHIBITIONS |
| NEWS | PRESS | SHOP | CONTACT |